The Solar show Africa speaker list
Chafik Akachouche, Senior Electric Power Systems Expert, Electricity and Gas Regulation Commission (CREG)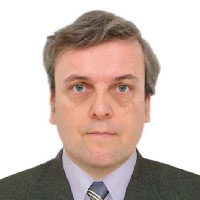 Albert Akowuah, Acting Manager, Ghana National Petroleum Corporation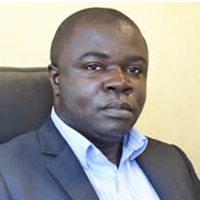 Urs Altenburger, Sales Director, Hitachi Zosen Inova AG Ric Amansure, Senior Consultant, Renewable Energy Economic Development
BAKO AMBIANDA, President & CEO, Labacorp Power Company
Oliver Andrews, Chief Executive Officer – Africa Infrastructure, Africa Finance Corporation
Judicaël Léonce Eugène Anvane-Obame, Deputy Director Of Energy Control, Ministry of Energy
Reinhardt Arp, Environmental Economist Project Officer, Policy and Futures Unit, WWF
Jacques Atangana, Chief – Administration And Finance, Central African Power Pool
Austin Avuru, Chief Executive Officer, Seplat Petroleum Development Co Ltd
Ahmed Badr, Acting Director, Project Facilitation & Support Division, IRENA
Jennifer Baldwin, Transmission & Distribution Team Lead, USAID, Power Africa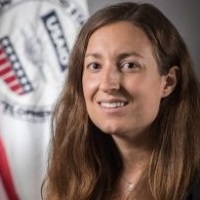 Sonja Basson, Technical Director Of Renewables, Aurecon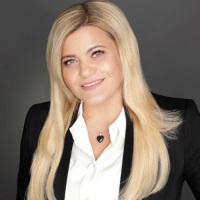 Joseph Kuabi Bavueza, General Secretariat For Energy, Ministry of Energy & Water
Thiery-Patient Bendima, General Manager, Enerca
Alfred Liboko Bin Gele, Director Of Renewable Energy, Ministry of Energy
David Birungi, Manager Stakeholder Relations, Umeme
Greg Blandford, Director | Renewable Energy, Rubicon
Shantha Bloemen, Managing Director, Mobility for Africa
José Luis Bobes, Chief Executive Officer, GreenMax Sustainability & Finance
Smith Campbell, Divisional Head Of Energy, Optimise
Clinton Carter-Brown, Head Of Energy Centre, Council For Scientific And Industrial Research
Field Nsofwa Chali, Chief Executive Officer, Global Human Benefit Zambia Limited
Nhlalala Chauke, Energy Lesdership Masters Student – Wits Business School, Aspigon Energy
Wilberforce Chege, Civil & Transport Engineer, GoMetro
Sayuri Chetty, Renewable Advisor, Giz Sagen
Terrence Chetty, Group Energy Manager, Denel SOC Ltd
Johnson Chukwu, Chief Executive Officer, Cowry Asset Management Ltd
Armel Ciamala, Senior Partner, Quartile Capital
Assanatou Mahamadou Dite Tapa Cisse, Clean Energy Business Development Associate, Board Member Of Afima, AFIMA
Ebipere Clark, Advisor To Governor- Energy And Power, Central bank of Nigeria
Philippe Costes, Senior Advisor To Director General, World Nuclear Association
James Cumming, Principal, African Clean Energy Developments
Chavan Dabeedin, Transmission And Distribution Manager, Central Electricity Board Mauritius
Brian Dames, Chief Executive Officer, African Rainbow Energy & Power
Stephen Davey, Head of Business Development, SSA, Goodwe
Karen De Bruyn, Head Of Development, G7 Renewable Energies (Pty) Ltd
Jonathan de Magalhaes, Senior Solar Architect, Solar Vantage
Jo Dean, Board Member, SA Photovoltaic Industry Association
Adil Diani, Former Advisor To The Minister Of Energy, Mines, Water And Environment, Ministry of Energy, Mines, Water and Environment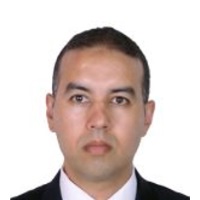 Mamadou Diarra, Energy And Climate Change Consultant And Board Member, Agence Nigerienne D'énergie Solaire (ANERSOL)
Samba Dieng, Director Of Distribution Projects, Senelec
Ousmane Diop, Expert Consultant, B.E.S.D
Stephen Djaba, International Desk Coordinator, Association of Ghana Industries
Bertha Dlamini, President, African Women in Energy and Power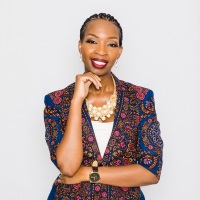 Deberny Dokowane, Head – Control Of Energy And Energy Efficiency, Ministry of Energy and Water resources development
Richard Doyle, Non-Executive Director, University of Johannesburg Commercialization Company
Neil Du Preez, Director, Mellowcabs
Paul Eardley-Taylor, Head-Oil & Gas, The Standard Bank of South Africa Ltd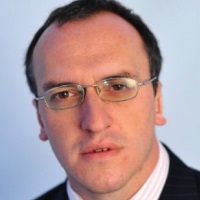 Chris Edeh, Director, African Sustainable Energy Association
Theuns Ehlers, Resource And Project Finance, ABSA Capital
Emmanuel Ekosse, Doctoral Resercher, UniSA
Wessam El Baz, Adjunct Assistant Professor, The American University in Cairo Ahmed Elguindy, Research fellow, The German University in Cairo Mai Mohammed Elhafez Ali Hassan, General Manager for International Cooperation, Ministry of Electricity and Energy
Joseph Essandoh Yeddu, Ex-Director , Strategic Planning and Policy, Energy Commission, Ghana
Rito Evora, National Director For Industry, Commerce And Energy, Ministry of Industry, Commerce & Energy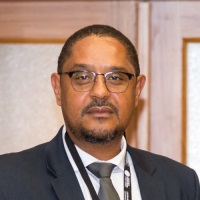 Aziz Fall, Director For Promotion And Cooperation, ANER- Agence nationale pour les energies Renouvables
Astria Fataki, Founder And President, Energy Generation
Clive Ferreira, Director, Gaia Infrastructure Capital Limited
Duduzile Fox Ndwandwe, Board Member, Pan African Chamber of Commerce
Duduzile Fox Ndwandwe, Board Member, Pan African Chamber of Commerce James Frank, Country Manager South Africa, Ginlong Technologies Solis Inverters
Lee Gaitiu, Managing director, Electechnique Power Limited
Victor Gathogo, Renewable Energy and Climate Advisor, SNV
Xolile George, Chief Executive Officer, SALGA
Kevin-Michel Gesseau, Managing Director, Witech-Africa
Anthony Gewer, Programme manager: Social Sustainability, The National Business Initiative
Antonio Gimo, Planning Engineer, Electricidade de Mocambique
Andrew Githaiga, Investment Manager, Trine AB
Yitemgeta Fantu Golla, Procurement And Energy Support Specialist, Crown Agents USA / USTDA / Ethiopian Electric Power
Rui Pereira Do Amaral Gourgel, Chief Executive Officer, RNT-EP
Niveshen Govender, COO, South African Photovoltaic Industry Association
Aj Grosenbaugh, Commercial Development Associate, PowerGen Renewable Energy
Anthony Gumbo, Founder, Power & Information Engineering
Lamya Youssef Abdel Hakim, Head Of Studies And Design Sectors, Egyptian Electricity Transmission Company EETC
Ibrahim Harak, Senior Investment Specialist, Public-Private Partnership (Ppp), Ministry of Investment
Penny Herbst, Strategy Director, Africa GreenCo
Lawrence Hoba, Chief Executive Officer, ENRAPOWER PRIVATE LIMITED
Andreas Hoischen, Head Of Sales Delta Spe (Solar Power Europe), Delta Electronics Inc
Susanne Hounsell, Founder And Director, East Africa Energy Analytics
Ahmed Hussien Elsayed, General Manager Of Technical Affairs, Ministry of Petroleum
Rob Jeffrey, Economic Consultant, Economic Risk Consulting
Wim Jonker Klunne, Renewable Energy & Energy Access Expert, Energy4Africa
Aurelie Kalenga, Editor, Eye Witness News
Amadou Kane, Coordinator, Ministry of Energy Senegal
Baraka Kasali, Chief Operating Officer, Nuru
Seponono Kekana, Chief Executive Officer And Executive Board Member, Sites-Afla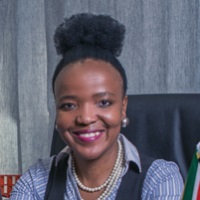 Justin Kibuule, Managing Director, Reincon Engineers Limited
Thagichu Kiiru, Ag. General Manager, Business Strategy, Kenya Power and Lighting Company
Dan Klink, Chief Executive Officer, East African Power
George Kotsovos, Executive, Energy And Infrastructure Finance, Standard Bank Limited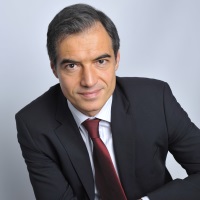 Raju Kumar, Senior Bdo, VRINDA NANOTECHNOLOGIES PVT. LTD.
Andy Le May, Founder, EWIZZ Electric Vehicles
Jonas Lehoko, Chief Executive Officer, CTE Energy
Sakkie Leimecke, Co-Head, Energy Project Finance, Nedbank
Thomo Lekagane, Engineer, Women in Energy
Nwabisa Letsoha, Power Systems Engineer, Eskom/ IEEE
William Lohrmann, Commercial PPA Mananger, Acciona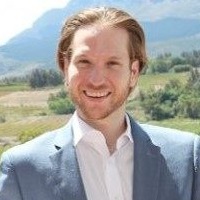 Andrew Lomosi, Director, Chevron Africa
Dave Long, Director, IES Energy
Denise Lundall, Project Officer, SANEDI
Emmanuel Maepa, Director – Renewable Energy, Dr. H E Maepa Institute
Nelisiwe Magubane, Advisor, AMEU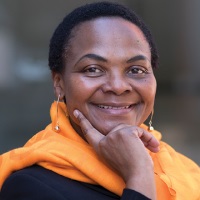 Brian Makungo, Training Manager, Kafue Gorge Regional Training Centre
Sampson Mamphweli, Director, Centre For Renewable And Sustainable Energy Studies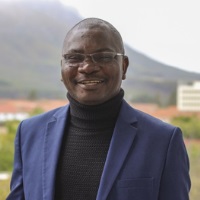 Yvette Manuel, Training And Seta Administrator, Kelvin Power
Florian Martini, Project Manager, Phaesun Gmbh
Nomfundo Maseti, Full-Time Regulator Member Piped Gas And Petroleum Pipelines, National Energy Regulator SA
Lungile Mashele, Energy Specialist, Development Bank of Southern Africa
Tapiwa Mashenjere, Group Chief Executive Officer, ACFS Corporation
Walter Matli, Ict In Researcher And Lecturer, Vaal University of Technology
Mamoso May, General Manager, Dorper Wind Farm (RF) Pty Ltd
Benard Mbaine, Chairman, Wind Power Association
Jean-Paul Mbatna, General Manager, S.N.E.
Elsie Mbugua, Founder And Chief Executive Officer, Elcy Investments Director, Leadwood Energy
Sharon Mcpherson, Co-Founder, The Centre for Disruptive Technologies
Klarinda Meiring, Training Manager, PROearth
Riaan Meyer, Managing director, GeoSUN Africa (Pty) Ltd
Simbarashe Mhuriro, Chief Executive Officer, Oxygen Energy Zimbabwe
Alidad Moaveni, Senior Partner And Chief Operating Officer, AllMerus Energy Ltd
Mignede Modingam, Expert En Energie Directeur General Adjoint, Ministere du Petrole et de L'Energie
Eric Monga Mumba, Chief Executive Officer, KIPAY
Gaylor Montmasson-Clair, Senior Economist: Sustainable Growth,, TIPS
Obuile Morewane, Founding Chairperson, Green energy and sustainability association
Knox Msebenzi, Managing Director, Nuclear Industry Association Of South Africa
Fumani Mthembi, Founder, Pele Green Energy
Sabatha Mthwecu, Founder, Solar Rais
Des Muller, Managing Director, Nu Energy Developments
Suzane Mumba, Power And Network – Electrical And Electronics Engineer, TANESCO
Webster Musonda, Director – Transmission, Zesco Ltd
Ariel Mutegi Mbae, Chief Engineer – Network Audit, Kenya Power & Lighting Co.Ltd
Samson Muumba, Chief Executive Officer, First Icon Energy Corporation
Yannick Mvudi, Energy And Metering Specialist, Bidvest Facilities Managerment
Eric Mwangi, Advisor To The Cabinet Secretary, Ministry of Energy Thailand
Ahmed Bolaji Nagode, Ag. Director General, National Power Training Institution of Nigeria
Agnes Nalwanga, Head Of Customer Services, Umeme
Nkhensani Ndengeza, Skills Development Facilitator, Dr Kenneth Kaunda District Municipality
Nhlanhla Ngidi, Head Of Energy And Electricity, SALGA
Cliff Nhandara, Executive Director For Rural Electrification, RURAL ELECTRIFICATION AGENCY
Sisa Njikelana, Director, National Cleaner Production Centre
Patuxolo Nodada, Chief Executive Officer, Busmark
Gugulethu Nogaya, Energy, Fluids And Renewable Energy Africa Procurement Manager, AB INBEV
Jean Jacques Ntab, Associate Director, Genis
Ntombifuthi Ntuli, President, SAWEA
Nduduzo Nyanda, Operations And Logistics, Uber
Chikwerem Obi, Head Policy And Strategy, Renewable Energy, Research And Development, Nigerian Electricity Regulatory Commission (NERC)
Sowunmi Olabode Iii, Consultant On Power And Gas, National Assembly
Peter Oldacre, Commercial Head Of Origination And Investment, Bushveld Energy
Emile Opangault, General Director, Arsel
Olalekan Oregbesan, Head ICT, National Power Training Institute of Nigeria (NAPTIN)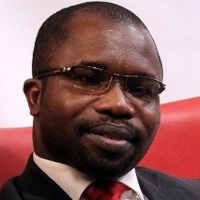 Matthew Orosz, Chief Executive Officer, OnePower
Mark Ossel, Board Member, Open Smart Grid Protocol Alliance
Mark Otto, Chief Operations Officer, Gas 2 Power
Kweku Owusu, Business Development Advisor, The Shell Foundation
Hiten Parmar, Director, uYilo eMobility Technology Innovation Programme
Peter Pedrick, Smart Sustainable City Director, Electrical Conformance Board of South Africa
Katherine Persson, General Manager – Africa, Windlab Developments Sa
Mashale Phumaphi, Managing Director, Shumba Energy
Mashale Phumaphi, Managing Director, Shumba Energy Barnia Flowernysd Raherinantenaina, Director Of Electrical Energy Infrastructures, Ministry of Water, Energy and Hydrocarbons
Edwin Ramabulana, Engineering Technician, Transnet Freight Rail
Vivian Ramathuba, Senior Professional, New Development Bank
Prevlen Rambalee, Principle Advanced Engineer – Artificial Intelligence, Anglo American
Sashay Ramdharee, Project Manager – Energy Systems Optimisation, National Cleaner Production Centre
Khathutshelo Mike Ramukumba, Chief Executive Officer, CHIETA
Julius Riungu, Chief Executive Officer, Tsavo Power Company Sandra Ro, Chief Executive Officer, Global Blockchain Business Council
Elizabeth Rogo, Board member (Non Executive Director), Kenya Power and Lighting Company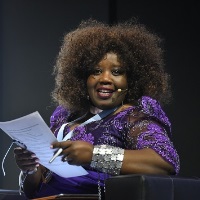 Kitessa Roro, Principal Researcher And Research Group Leader (Acting) – Energy Supply And Demand, CSIR Energy Centre
Darren Ryder, Manager – Customised Projects, SAICA Enterprise Development
Mohamed Saied, General Manager, Electrical Engineering Department, Abu Qir Fertilizers & Chemical Industries Company (AFC),
Yaseen Salie, Bio Energy Analyst, The Green Cape Sector Development Agency
Kévin Zossi Sanou, Energy Transition Missions Manager, Ministry of Energy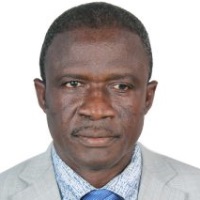 Fabio Scala, Managing Director, Further Markets Limited Keleadile Seduke, Director, Women in energy
Muhammed Ismail Seedat, Technical Sales Advisor, Fronius
Richard Setati, Head of Academy, Knowledge Pele
Fad Seydou, President, Malian Society of Applied Sciences (MSAS)
James Shoetan, East Africa Business Development Manager, Crossboundary Energy
Nhlanhla Sibisi, Climate and Energy Campaigner, Greenpeace
Tichakunda Simbini, Energy Infrastructure Expert, Nepad
Thandiwe Sithole, Chief Risk Officer, Zesa
Carel Snyman, Director, SANEDI
Prisca Soko, Chairperson, SADC Women in Business
Mohamed Soliman Alyamany, Chairman, Arab Council for Sustainable Energy
Rob Strange, General Manager, ANH Technologies (Pty) Ltd
Karen Surridge-Talbot, Center Manager, SANEDI
Patrice Mbaibarem Tadendo, Human Resources Director, Societe Nationale D'Electricite
King Taylor, Commercial Director, West Coast Gas
Sean Thomas, Chief Executive Officer, Bio 2 Watt
Peter Twesigye, Regulatory Affairs Manager, UMEME
Jude Ugwuoke, Head, Revenue Protection Unit, Ibadan Electricity Distribution
Godwin Ugah Unimke, Programme Director, Council for Renewable Energy Nigeria
Annelize Van Der Merwe, Director – Green Economy, Investment South Africa, the dti
Jack Vincent Radmore, Energy Programme Manager, The Greencape Sector Development Agency
Robbert Vlekke, Sales Manager, Topec B.V.
Ziria Tibalwa Waako, Chief Executive Officer, Electricity Regulatory Authority
Paul Wambugu, Chief Innovations Officer, Kenya Electricity Generating Company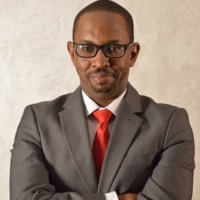 Silas Zimu, Chief Executive Officer, Africa Energy Corporation
Ahmed Zobaa, Fellow Of African Academy Of Science Author – Handbook Of Renewable Energy Technology, BRUNEL UNIVERSITY
View more