The Power & Electricity World Africa 2020 agenda
Nov 408:30Conference pass
The energy world of tomorrow – Safe, affordable, reliable, clean
Keynotes·An evolving industry – what will future energy resources look like?·Affordable energy: game changing supporting technologies ·Capital investment and whats peaking investor interest ·Emissions and decarbonisation strategies ·Energy for the people: Making sure we delivery
Simbarashe Mhuriro,Chief Executive Officer,Oxygen Energy ZimbabweNov 409:30Conference pass
Debate : Changing business models and the relevance of utilities in the future – how to survive and thrive in an age of technology
Keynotes
Baraka Kasali,Chief Operating Officer,Nuru
Astria Fataki,Founder And President,Energy GenerationNov 410:00Conference pass
Panel: Gas opportunities for Africa in the Global Energy Transition
Generation
Elsie Mbugua,Founder And Chief Executive Officer, Elcy Investments Director,Leadwood Energy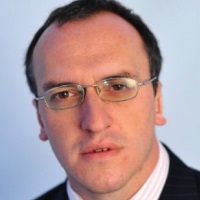 Paul Eardley-Taylor,Head-Oil & Gas,The Standard Bank of South Africa Ltd
Samson Muumba,Chief Executive Officer,First Icon Energy CorporationNov 410:00Conference pass
Panel: How to speed-up adoption in every element of solar
Solar- Understanding the market – Educating the consumer and large energy users- Highlighting the opportunities and saving
Assanatou Mahamadou Dite Tapa Cisse,Clean Energy Business Development Associate, Board Member Of Afima,AFIMA
Cliff Nhandara,Executive Director For Rural Electrification,RURAL ELECTRIFICATION AGENCY
Aziz Fall,Director For Promotion And Cooperation,ANER- Agence nationale pour les energies RenouvablesNov 410:00Conference pass
Panel: Storage – the answer to peak demand, grid strength and integrating renewables
Storage- Making it happen- Financial requirements- ROI Moderator:Ahmed Elguindy,Research fellow,The German University in Cairo
Karen Breytenbach,Director,Juniper Advisors Ltd Mashale Phumaphi,Managing Director,Shumba Energy
Yannick Mvudi,Energy And Metering Specialist,Bidvest Facilities Managerment
Paul Vermeulen,Manager Dsm And Ssm,City PowerNov 411:00Conference pass
Committing to clean coal: Can coal only ever be dirty?
Generation
Joseph Essandoh Yeddu,Ex-Director , Strategic Planning and Policy,Energy Commission, GhanaNov 411:00Conference pass
CSP Technology, design, maintenance and monitoring practices: Are utilities ready for this?
Solar
Mohamed Saied,General Manager, Electrical Engineering Department,Abu Qir Fertilizers & Chemical Industries Company (AFC),Nov 411:00Conference pass
The Flow battery: A new frontier in the storage space
Storage
Chavan Dabeedin,Transmission And Distribution Manager,Central Electricity Board MauritiusNov 411:30Conference pass
Panel: West Africa project spotlight
Generation
Chikwerem Obi,Head Policy And Strategy, Renewable Energy, Research And Development,Nigerian Electricity Regulatory Commission (NERC)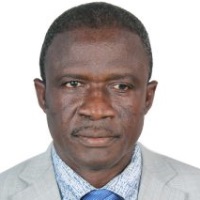 Kévin Zossi Sanou,Energy Transition Missions Manager,Ministry of Energy
Joseph Essandoh Yeddu,Ex-Director , Strategic Planning and Policy,Energy Commission, Ghana
Judicaël Léonce Eugène Anvane-Obame,Deputy Director Of Energy Control,Ministry of EnergyNov 411:30Conference pass
Panel: On-Grid, Off-grid or Hybrid- Which solar system is the best for you
Solar
Thomo Lekagane,Engineer,Women in EnergyNov 411:30Conference pass
Panel: The rise of battery storage solutions: why and how the impact of global lockdowns is driving this boom
Storage
Ahmed Zobaa,Fellow Of African Academy Of Science Author – Handbook Of Renewable Energy Technology,BRUNEL UNIVERSITY Kevin Robinson,Board of Advisors,African Solar Industry Association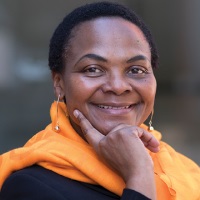 Nelisiwe Magubane,Advisor,AMEU Fabio Scala,Managing Director,Further Markets LimitedNov 412:30Conference pass
Tariffs versus solvency: is the future of the utility looking bleak?
Generation
Ariel Mutegi Mbae,Chief Engineer – Network Audit,Kenya Power & Lighting Co.LtdNov 412:30Conference pass
Unlocking the potential of grid integration in the solar power generation
Solar Assanatou Mahamadou Dite Tapa Cisse,Clean Energy Business Development Associate, Board Member Of Afima,AFIMANov 412:30Conference pass
Government incentives in driving growth of battery storage
Storage
Suzane Mumba,Power And Network – Electrical And Electronics Engineer,TANESCONov 413:30Conference pass
Panel: Global Energy Transition and what it means for Africa
Keynotes
Impact on Policy and conducive regulatory regime for the Global Energy Transition
Impact on Energy Project Financing and access to finance by Project Developers
Impact on Electricity Utility Operating Model
Emerging opportunities for distributed energy resources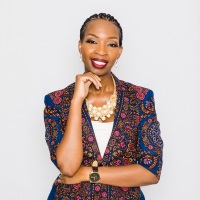 Bertha Dlamini,President,African Women in Energy and Power
Prisca Soko,Chairperson,SADC Women in BusinessNov 414:00Conference pass
Panel: Achieving a balanced and sustainable energy portfolio
Generation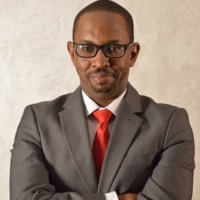 Paul Wambugu,Chief Innovations Officer,Kenya Electricity Generating Company
Knox Msebenzi,Managing Director,Nuclear Industry Association Of South Africa
Des Muller,Managing Director,Nu Energy DevelopmentsNov 414:00Conference pass
Panel: Retail renewable models and market offerings…What's on the menu?
Solar Ahmed Elguindy,Research fellow,The German University in CairoNov 415:00Conference pass
The Regulation Front- the utility and regulator perspectives
Generation
Ziria Tibalwa Waako,Chief Executive Officer,Electricity Regulatory AuthorityNov 415:00Conference pass
The new dawn of electricity- utilities in 2020
Solar
Aziz Fall,Director For Promotion And Cooperation,ANER- Agence nationale pour les energies RenouvablesNov 415:00Conference pass
The economics of utility scale energy storage services
Storage
Alidad Moaveni,Senior Partner And Chief Operating Officer,AllMerus Energy LtdNov 415:30Conference pass
Energy Systems Integration: An Evolving Energy Paradigm, The shape of things to come
Generation
Lamya Youssef Abdel Hakim,Head Of Studies And Design Sectors,Egyptian Electricity Transmission Company EETCNov 415:30Conference pass
License vs registration: A holistic view of the small scale regulatory framework
Solar
Alfred Liboko Bin Gele,Director Of Renewable Energy,Ministry of EnergyNov 415:30Conference pass
Battery storage: Hype, hope and analysis
Storage
Amadou Kane,Coordinator,Ministry of Energy SenegalNov 416:00Conference pass
Panel: The opportunity of peer-to-peer trading and micro generation in Africa
Generation
Ariel Mutegi Mbae,Chief Engineer – Network Audit,Kenya Power & Lighting Co.Ltd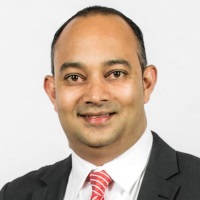 Hiten Parmar,Director,uYilo eMobility Technology Innovation Programme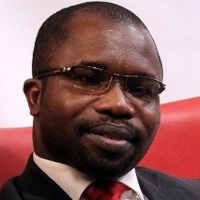 Olalekan Oregbesan,Head ICT,National Power Training Institute of Nigeria (NAPTIN)Nov 416:00Conference pass
Panel: High performance delivered! Achieving great results with Solar Photovoltaic Integration
Solar
Mai Mohammed Elhafez Ali Hassan,General Manager for International Cooperation,Ministry of Electricity and Energy Wessam El Baz,Adjunct Assistant Professor,The American University in Cairo