The Water Africa show updated conference agenda
Nov 308:30Conference pass
The dawn of the digital water utility
Keynotes
The digital water opportunity for utilities
ICT as a building block for convergent communication
Data science advances and analysis sensors: amplifying the impact of data analytics
Using data science for water abundance
Dr. Peter Prevos,Manager Of Data Science,Coliban WaterNov 309:00Conference pass
Panel: Behind the big business of water
Keynotes
Learnings from outside the water sector
Venture financing and promise for water smart solutions
A focus on small-scale private operators and startups – a common place for developing countries
Opening the markets for water treatment & distribution solutions
Long-term gains and wins for staying in the water business
Yvonne Nkatha,Co Founder,Gambino bottling limited
Dorcas Onyango,Director – Partnership Management,Coca-Cola Africa
Wangui Kagera,Co Founder,Gambino bottling limited
Alex Money,Programme Director,Oxford UniversityNov 310:00Conference pass
Building resilience through water: How smart cities navigate a changing climate and uncertain future
KeynotesFor the first time in the history of the World Economic Forum Global Risks Report, the top five risks in terms of likelihood all relate to water. Building the knowledge, skills and tools suited to meeting these complex challenges is essential to enabling cities to anticipate, plan for and thrive under water-related shocks and stresses. Besides, the world becomes increasingly interconnected and technology dependent. Being smart is the future of urbanism.Smart cities bring together efficient and reliable infrastructure, services and technology to enhance the quality of urban life, create economic opportunities for residents and enhance their interactions with the urban environment. Whether through regenerative water services, leveraging technological innovations, the reuse of treated wastewater, advancing water sensitive design strategies and planning for uncertainty by creating green infrastructure, water smart cities must become the new standard to ensure long term urban water resilience.
Katrin Bruebach,Director – Urban Water And Sanitation Solutions,Global Resilient Cities NetworkNov 310:30Conference pass
Panel: East Africa Country Spotlight
FINANCE AND INVESTMENT
Desta (Yoseph) Wodebo,Hydrologist,Ethiopian Construction Design and Supervision Works Corporation Belis Matabire,WASH Coordinator,World Vision
Wangui Kagera,Co Founder,Gambino bottling limited
Yvonne Nkatha,Co Founder,Gambino bottling limitedNov 310:30Conference pass
Panel: Industrial water treatment – perspective on water sustainability versus profitability in mining
WATER IN MINING
Moderator:Alex Kuvarega,Senior Lecturer,University of South Africa (UNISA)
Kirshen Naidoo,Market Segment Leader – Industrial Water,Royal HaskoningDHVNov 310:30Conference pass
Panel: Precision Water Management: An Information and Technology Based Agriculture
WATER IN MINING
Mbali Mahlayeye,Remote Sensing Scientist,Department of Water Affairs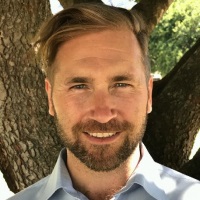 Thomas Murphy,CEO,Water Life Systems Inc.Nov 311:30Conference pass
Establishing bankability for utilities while scaling-up on blended finance
FINANCE AND INVESTMENT
Ziyanda Mpakama,Programme Manager,Stockholm International Water InstituteNov 311:30Conference pass
Options for improving water use efficiency and water productivity under increasing water scarcity in South Africa
WATER IN AGRI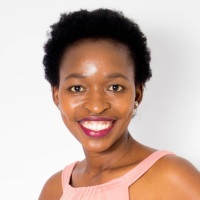 Samkelisiwe Hlophe-Ginindza,Assistant Research Manager,Water Research CommissionNov 311:30Conference pass
Towards a collaborative model: an efficient solution to address the water infrastructure needs of communities and the mining sector in Limpopo
WATER IN MINING
Wayne Jansen,Industry Lead – Energy, Utilities and Resources,PwCNov 312:00Conference pass
Panel: Water meets money: perfecting procurement and creating effective risk management
FINANCE AND INVESTMENT
Alex Mcnamara,Programme Manager – Climate And Water,National Business Initiative (NBI)
Kevin Anderson,Head Of Strategic Initiatives,Climate Fund Managers
Mpho Mokwele,Principal Investment Officer,Development Bank of Southern Africa
Benson Ajisegiri,Head Of Water Reform And Public Private Partnership,Nigerian Water Supply Association C/O Department of Water Supply and Quality Control and Federal Ministry of Water Resources
Johann Lubbe,Product Development Specialist, Product Innovation,Development Bank of Southern AfricaNov 312:00Conference pass
Panel: Facing the future: interrelation between water quality and food production
WATER IN AGRI
Moderator:Mmaphefo Thwala,Water Project Manager,N.B.I.
Annie Estelle Ambani,Environmental Scientist, Data Analyst, And Research Consultant,University of Johannesburg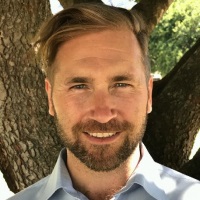 Thomas Murphy,CEO,Water Life Systems Inc.Nov 312:00Conference pass
Panel: Mine water: a catalyst for integrated environmental and social development
WATER IN MINING
Dionne Kerr,Executive Director,Siyakha
Simone Liefferink,Environmental Coordinator,Sibanye StillwaterNov 313:00Conference pass
Fuelling finance and investment for sustainability in water growth
FINANCE AND INVESTMENT
Philip Oyamo,Senior Project Manager,Water and Sanitation For The Urban Poor WsupNov 313:00Conference pass
Intelligent Monitoring of Water Systems in the Mining industry
WATER IN MINING Andre Laubscher,Water Conservation and Water Demand Management Specialist,Sibanye StillwaterNov 313:00Conference pass
The blue revolution: intersectoral alignment between agriculture, energy-use and environment
WATER IN MINING
Olusola Ololade,Lecturer,University of Free StateNov 313:30Conference pass
Keynote Panel: Regulation and policy: Driving forward collaborative development and innovation
Keynotes
Water, the economy and big picture drivers: Why the one needs the other
Policy that enables technology acceleration
The proactive vs reactive approach – reduce, reuse, recycle
Carving a regulatory and reform plan to protect against water waste
How are utilities collaborating and co-creating innovation models for a sustainable future
How governments are driving policy and regulatory change to implement infrastructure backlogs
Moderator:Justin Friedman,Advisor,Biomimicry
Jørgen Erik Larsen,Counsellor Water Environment, Energy, Research And Innovation,Ministry of Foreign Affairs of Denmark
Anthony Turton,Professor,University of Free State
Benoit Le Roy,Co-Founder,The South African Water Chamber
Rose Alabaster,Director – Programme Development,WEHDI
Gisela Kaiser,Director – Sustainable Water Management,Water Globe ConsultantsNov 314:30Conference pass
Rethinking desalination: Desalination 2.0 on your doorstep
Keynotes
What will desalination look like in the African context?
How far away are we from implementing game-changing applications and technology?
Creating an economy of scale that will make it significantly more commercially viable
Controlling brine waste discharge as demand for desal increases
The future of desal markets despite increasing water stress and drought
Ms Gigi Karmous-Edwards,President,Water Sector at Karmous-Edwards Digital ConsultingNov 315:00Conference pass
Panel: A big BIG project: Rejuvenating dilapidated water infrastructure
THE NEED FOR EFFICIENCY
Kenneth Chense,Managing Director,Luapula Water and Sewerage Company Limited
Bertus Bierman,Chief Executive Officer,Lebalelo Water User Association
Ian Cooke,Director,SD Venture AdvisorsNov 315:00Conference pass
Panel: Global Smart Cities: Africa's rapid urbanization
URBAN WATER
Itumeleng Mmutloane,Chief Engineer,Ekurhuleni Municipality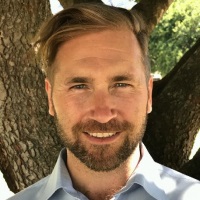 Thomas Murphy,CEO,Water Life Systems Inc.Nov 315:00Conference pass
Panel: Southern African Country Spotlight
WATER TREATMENT
Krasposy Kanganga Kujinga,Programmes Coordinator,Waternet
David Stephenson,Emeritus Professor Of Water Engineering,stephenson & associates
Musa Shongwe,Quality Assurance Manager,Swaziland Water ServicesNov 316:00Conference pass
A circular industry: Diversified water resources for leading industrial end-users
WATER TREATMENT
How are leading end-users approaching wastewater reuse and recycling
Getting buy-in from stakeholders
New models, new finance methods – developing a water wise approach to business
The benefits of cloud-based asset management for water re-use
Emerging innovations for alternative water supply
Mr Muminu Badmus,Group Managing Director And Chief Executive Officer,Lagos Water CorporationNov 316:00Conference pass
Leveraging existing infrastructure: an integrated approach to achieving sustainability
URBAN WATER
Benoit Le Roy,Co-Founder,The South African Water ChamberNov 316:00Conference pass
Water 2030: Innovation, opportunities, priorities and the future
THE NEED FOR EFFICIENCY
Leadership and coalitions – combating scarcity
Successful regulatory drivers – supporting innovation
Navigating the digitisation road
The changing utility and water supply business model
Where to from here?
William Muhairwe,Managing Director,National Water and Sewerage CorpNov 316:30Conference pass
Panel: Scaling-up on affordable desalination
WATER TREATMENT
Moderator:Sandile Ngcobo,Bulk Operations Manager,Magalies Water
Bernard Mutsago,Health Technical Manager,World Vision South Africa
Alex Kuvarega,Senior Lecturer,University of South Africa (UNISA)
Kevin Meier,Planning Services Manager,Umgeni WaterNov 316:30Conference pass
Panel: Tackling multi-level governance gaps to shape the future of urban water management
THE NEED FOR EFFICIENCY
Thabo Mndaweni Motaung,Acting Deputy Director Diversity And Change Management,Gauteng Office of the PremierNov 316:30Conference pass
Panel: Water Wars: an uncertain future with population growth and climate change
Keynotes
Shamiso Kumbirai,Sdg Investments Officer,Global Water Partnership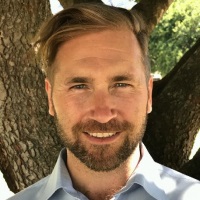 Thomas Murphy,CEO,Water Life Systems Inc.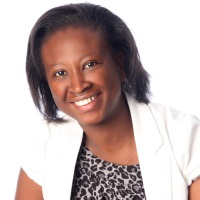 Patience Nhari Mukuyu,Researcher – Transboundary Water Management,International Water Management Institute